Clive Oversby, author of the 'Good Jail Guide', spent Christmas in one while waiting a retrial on a charge of stealing £5.50. He said he told police he took the money as a means of getting inside Gloucester Prison to give it an "arrow rating".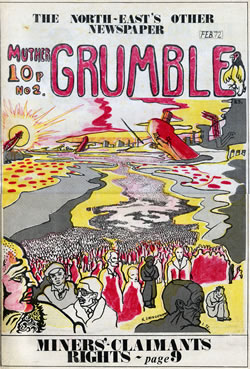 I was walking quietly down the street when suddenly I was ambushed by hundreds of Federal troops with rifles and machine guns who started blazing away at me. Afraid that I would be shot to ribbons (remember Viva Zapata) I sat down and concentrated hard.
Sure enough it worked - just before they reached me, all the bullets turned into beautiful small flowers and floated gently down to earth at my feet. Still they went on firing, and still the bullets turned to flowers, piling up around me in soft heaps of strange colours and enchanting smells.
I suffocated.
Geoff.