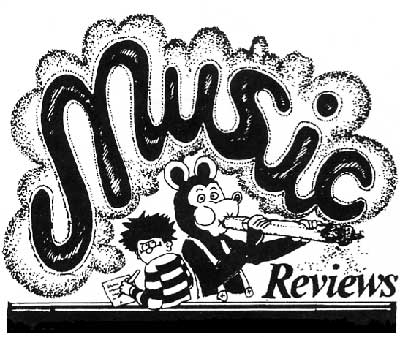 ZAPPA
OVERNIGHT SENSATION THE MOTHERS
DISCREET
I'd have thought that by this time Zappa would have been accepted as the force he is, but unfortunately he seems to be treated as either a joke or a fool. The fact that he is the only musician in rock who is a composer as opposed to just a writer of songs seems to count for very little. Each album he's produced (sixteen counting the new one) has been a totality: a complete statement unto itself, a total composition not unlike a symphony, but in a larger sense each record is a movement of a much larger piece of work that will only end with his death.
This is his most 'commercial' album since HOT RATS even though the two are miles apart. It's a nine piece this time - some old faces (Underwood, Duke, Ponty, Marquez) and some new (Ruth Underwood, Ralph Humphrey, Bruce and Tom Fowler) and the combination is the best he's had since the good old days of Black and Preston et al.
The first three tracks could be monster top twenty singles if they were played on the radio - and sure they are the most immediate ones but on the longer tracks there are solos that are bitches of delight. And those nifty vocals on Montana - Son of Uncle Meat? And it's all topped off with a spiffing production. The last line of the last song just about sums it all up: YIPPY-TY-O-AY. Reject this at your peril ... so there!
LARRY CORYELL
THE REAL GREAT ESCAPE
VANGUARD
This record could just be an attempt by some jazz musicians to reach a wider audience or at least to break out of the blind alley that modern jazz is in at the moment. Comparisons with other groups tend to belittle the artists' contribution and individuality but are the only way to get across the musical content. There are shades of Mark Almond / Chicago and any other rock group with a brass section involved. Larry Coryell, whose very fine guitar playing is to be heard throughout the LP, is also responsible for the vocals which are not so fine. On the credits it says there are two people using ARP synthesisers, I never did hear them yet, maybe they're ultra subtle. Definitely music to cuddle up to the moggie with.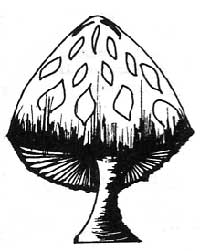 PARIS SESSIONS
COUNTRY JOE McDONALD
VANGUARD
Country Joe and the Fish, along with the Dead and the Airplane, were the bands that typified San Francisco at its peak of musical production. Since that time they have all gone their own ways and it seems many years since we first heard the truly amazing guitar of Barry Melton and all of those other fine people on that first album. It was sunshine and acid: the music of its time as much as anything can be anything of its time.
This record is very different to anything Joe has ever produced before. He's been thru a lot of changes since '67. From acid to solo protest songs to the poems of Robert Service and now to something else that is typical of its time. The main thing running thru this record is 'liberation'. The songs 'Sexist Pig' and 'Coulene Anne' illustrate this in the sexual sense while 'Zombies in a House of Madness' in a 'political' R D Laingish way.
Out of the five members of the band three are women which means that he's putting it into practice. One of them is Dorothy Moscowitz who used to be in 'The United States of America' while the other two, as well as the other man in the band, don't ring any bells. Enough to say that it's a fine collection of people and songs, with a lot of good humour, that's given Country Joe his best album since the early days of the Fish.
THE ALLMAN BROTHRES BAND
'BROTHERS AND SISTERS'
CAPRICORN RECORDS
Just to add a bit of excitement to our record reviews, we decided to do something completely different.
Gathered together in a room we placed six relatively sane human beings of varying sexes and put on the album. When it finished each wrote one sentence on their reaction to it. (It must be how democracy was discovered.)
Anyway here are the six offerings:
Just like a Hunt Emerson comic, smily suns, melancholy moons, geet manky comets, blue velvet skies, paisley horses tied up at hitching rails made of Cadburys flake, music to destroy brain cells to.
This is a chain album ... if you don't send out 10,000 copies you will get 50 fleas a day.
Depends on state of mind, right now it's fresh, scintillating and lerridious!!!
Nice n' easy, Duane's dead but dickey trucks on, the piano's nice as well, an' das a fact.
Eh! Er ... I haven't been listening to it.
Definitely a very nice album from a band who are / should be rated in the same class as 'The Dead' and 'Airplane'.
ERIC CLAPTON'S RAINBOW CONCERT
RSO
Well, certainly an action packed cast viz Clapton, Townsend, Grech, Winwood, Capaldi, Karstein and Rebop - all the driving forces from some of the cream (?!***) of English music and with a line-up like that you can't really go wrong.
'Badge', of course features Eric Clapton's amazing lead pumped forward by Grech's bass and Capaldi and Kerstein's throbbing drums. This 'Badge' certainly adds to any studio recording produced of this number. 'Roll it over' - and everybody's having a good time. It's the nice thing about live albums just relax, shut your eyes (not if you're writing) and there's all those bombed people and nice sounds rotating in your head. Anyway, 'Roll it over' certainly isn't one of the album's better tracks as it never really seems to break away from its basic format. A very Trafficky / Blind Faith number due more than anything to Winwood's almost distinctive wailing voice. This track tends to lose itself a little and a sigh of relief accompanies Townsend's definite closing chords.
Side 2 opens with 'Pearly Queen' again with Winwood vocals tending to be lost against the dense percussion and rhythm section meandering on until again the sigh as Townsend blast picks up a roll from the drums and it's finished. (Some of you may like to disagree - please do.) 'After Midnight' - Townsend laced with Clapton backed by explosive drumming (imagine that - you can't, oh shit!). Yeah, I bet this lot had a good time, before and probably well after midnight. Production team note - I mean you might have turned Eric up a bit or something, the poor lad seems a bit lost behind the rhythm and percussion again. Now here's me fave, Townsend in his element smashing out the chords while Clapton wanders into beautiful solos which shakes loose the wax from the dark holes in the side of your head.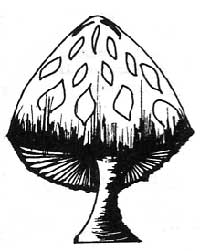 MAGNA CARTA
LORD OF THE AGES
The group Magna Carta consists of three people, two who play the guitar and sing and a third who only sings, you would never have queried listening to the LP. One of them records with lots of friends who play pedal-steel guitar, horns, drums etc etc. It's a bit difficult to decide who is responsible for making this a really pleasant LP. By far the best track is the title track, the words are spoken and describe the fight between good/evil, or in this case the Lord of the Ages and the Dark Lord, and his allies, death and destruction. Eventually everything turns out rosy and innocence returns tot he valley (Earth). For them people that likes movies where the goodies always win.