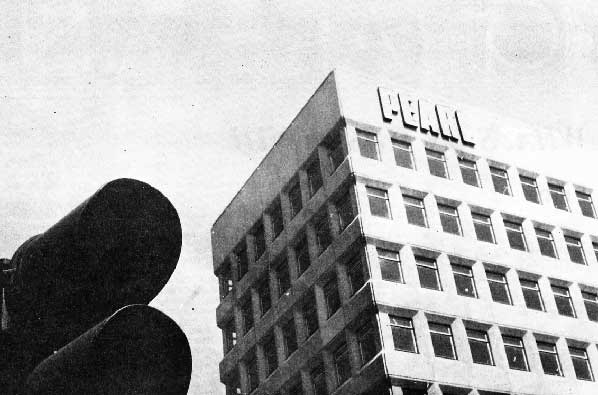 It was 4.43 on a hot Friday afternoon, Harry left the office joined the crush in the lift. The lift descended packed with meat made sweaty and nervous after yet another hectic barren day at the office. The lift arrived at the basement. The units went separately each with a half hearted twitchy sprint to their respective mobiles one in each mobile not talking. Engines turned burst into raucous smoky life. Harry joined the queue in the traffic jam outside. He lit a cigarette. He tapped his fingers on the steering wheel. He scratched his nose. He rubbed his forehead. He glared at the pedestrian units to his right and left, at the mobile units in front and in his mirror. After half an hour the jam had dispersed during which time Harry had moved precisely 400 yards. He turned left and raced down the freeway heading to his house, overtaking the other mobiles cruising in a line as far as the eye could see. He was going fast, about sixty, thinking about the emuburger TV dinner - his Friday treat - waiting for him in the oven - succulent burger of emu with gluto-sauce and chiplet pieces - yummy! Then he heard a wailing sound saw a flashing blue light and a red sign saying STOP his heart sank stomach tightened he pulled in. A Controller jumped out of the Enforcement Wagon ...
Two hours later Harry was sitting watching TV. He felt slightly sick. He had been fined by the Controller, the dinner had overcooked and the TV was boring. It was a polito-show ... the dialog rapped into Harry's overburdened skull ...
Groot (twitching): "Ja - and will even have economic power to enforce their demands. We in South Africa must return to a more simple less unstable economic system and keep the blacks in their place even at the cost of economic growth ..."