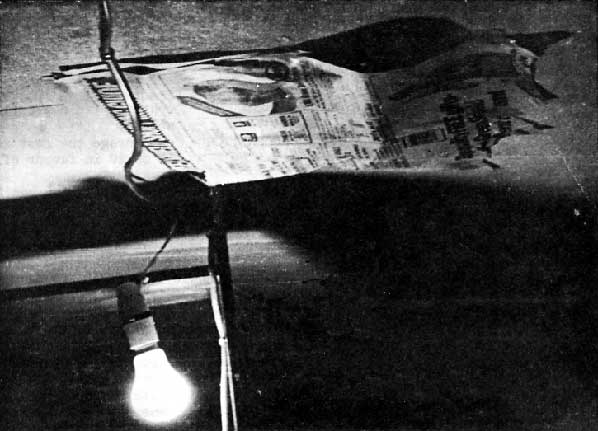 The article concerning the state of affairs on Finchdale caravan site is not a personal attack on Mrs Welsh but is meant only as an example of the plight of tenants in similar situations. It is the responsibility of society to provide everyman with a suitable place to live. Our elected representatives, your ever friendly local councils, are shirking their responsibility while the Welsh's of the world flourish.
If you feel your rent is too high you can also appeal to the Rent Tribunal to fix a fair rent and give up to six months' security of tenure.
Finchdale Abbey Caravan Park consists of about 30 caravans and three wooden shacks. Some of these have no water supply and no electricity; none has hot water. Heating is done solely with coke fires in most cases, sometimes with gas or oil burners. Most of the caravans and all 3 of the shacks are in a deteriorated condition; roofs leak water, and in many more a continuous cold draught enters from windows and doors which do not close properly.
The only lavatory and bathroom facilities are in a single, unheated stone building in the centre of the site. Here, hot water is available sometimes. Known rents vary between £3.30 and £5.00 per week, excluding heat and electricity.
The land and many of the caravans belong to the family called Welsh. Mrs E B Welsh's father was Mayor Smith of Durham.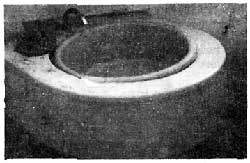 One couple has lived on the site for two years whilst waiting for a council house. At present they live in one of the shacks. They have two teenage children in childcare since there is no room for them to live in the shack.
This shack comprises one room divided by a partition. Their five month old baby, who at the time of writing lives with them, was suffering from bronchial troubles.
The shack is damp, leaky, draughty and therefore impossible to keep warm with a coke fire: such conditions are unlikely to favour the child's recovery.
They called in a health inspector recently to inspect the premises, for which a rent of £4.20 per week is paid. Following this they were given written notice by the Welsh's to vacate their premises within two weeks, allegedly for "the constant trouble and damage you have caused". A landlord must give a month's notice: Mrs Welsh claims she did not know this at the time.
Another couple lived in a different shack. They had a baby in hospital for an operation. After its recovery they were told they should not take it back until they moved into somewhere warmer and less damp. After four weeks they were moved into a caravan. Again they have been told that it is too damp to keep the baby.
A single man lives in a caravan that leaks water at several places in its roof. He has a sheet of newspaper covering each place. The windows are composed of perspex sheets which leave a gap of a couple of inches at each joining point. These gaps are stuffed with paper and styrofoam.
It took him ten months to get an electric light put in the kitchen. The light for the main part of the caravan has no installation; it hangs from a lead over a shelf. The caravan has no fire provided and no water supply. He pays £4.20 per week.
It is a walk of over two miles to the nearest bus stop, and many tenants, who have no private means of transport, are obliged to buy food and provisions from Mrs Welsh's shop on the site. Here eggs cost 30p a dozen, milk costs 6½p a pint and a 28lb bag of coke costs 40p, as of the first week of November 1972.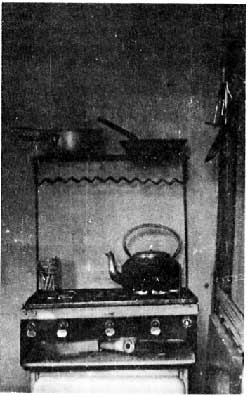 The near impossibility of finding rented accommodation in the Durham area and the years-long wait for council houses means that no way of leaving the site is open to them. All these people are utterly dependent on Mrs Welsh for coke, gas and food as well as for shelter. If they cannot purchase such necessities, life obviously becomes hard for them. Many people have developed a deplorably low morale and negative view of themselves.
My wife and I spent three months in one of Mrs Welsh's caravans.
After moving out of our caravan we returned to visit friends residing on the site. Mrs Welsh entered the friends' caravan and attempted to throw me out bodily. Then she sent in two police constables who told us to leave. The exit road had been barricaded against exit.
We returned on another occasion to photograph the interiors of certain caravans with the permission of the tenants. Again the road was blocked and the police called in.
We are presently engaged in a struggle, with the help of any authorities that are sympathetic, to bring about a total transformation of the situation at Finchdale Abbey.