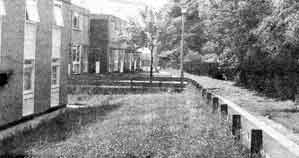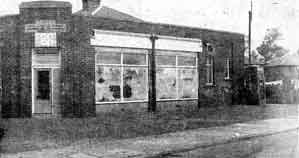 The name Cramlington originated from the Danes, the thane of the area was named 'Kram', thus the village was christened Kramlington (ton meaning enclosure). In its history the Normans are mentioned. Coal was first mined in the 17th century and this industry continued to grow until its recession in the middle of this century.

A census return of 1861 shows that the population for the area was approximately 3,301. The population in the 1970s rose to 20,000 and is planned to rise to 64,000. There are no mines open in Cramlington now (Dudley being the nearest) but there are still miners. Ex-miners have been re-employed by industries in the area. There are approximately 20 light industrial concerns on the 'trading' estates.

The idea of a new town in Cramlington began in the 1950s but it was not established until some ten years later. No government grants were given, the town was planned by Northumberland County Council and Seaton Valley Council. Lord Ridley sold the land to Leech and Bell and the Council. Like all new towns the people arrived before the facilities. Little boxes were knocked out by Leech and Bell, and the people had to get on with it!

Miners vote Labour (they believe it to be a socialist party!). This tradition has remained and, despite the increase in population, the local council still is an all-Labour council. Since the miners constitute most of the old community, it is ironical that this is the part of the community most neglected by its elected!

Last year the council estate of Mayfield was modernised, their rents increased and they were ordered to destroy their 'crees' and sheds standing in their back gardens. There was quite a fight, men had their hobbies to preserve, their pigeons, their greenhouses, their whippets' kennels. Like all good 'democratic' councils, Seaton Valley Council won the day!

Nelson Village is still a part of Cramlington. There is no councillor living in Nelson Village. There is no school in Nelson Village, their kids have to travel to the middle of Cramlington New Town to go to school. The council has finally got round to modernising the houses (two years later than promised) but there are still NCB houses there with outside 'bogs' and in poor structural condition. Nelson Village deserves an article all to itself, so badly has it been treated. (I'll write one if MG can face asking me!).
Cramlington New Town often suffers from bad publicity but compared to government inspired Killingworth and Peterlee it is a paradise. The facilities are now coming hard and fast. A new library, health centre, shops and post office are nearly completed. They have two large parks, one with an adventure playground. There are murmurings of an eventual sports centre. Churches cater for all denominations, the middle-class youth is well catered for with the usual activities of a highly organised variety. The youth centre is situated at the high school but the kids who really need a centre are hardly likely to troop back to school at night. They need their own place with minimum organisation where they can relax. Father Cass (the local priest) appears to be the only one who does anything about this problem. He has a disco once a week and it's a sell-out. Father Cass knows what makes people tick - especially kids.
The council, however, does provide occupational therapy for the kids by supplying them with glass bus shelters for them to smash! Nelson Village has a brick bus shelter which has survived for many years but there are no councillors from Nelson Village to advise the SVUDC. Education caters well for most of the area (sorry, except for Nelson Village!) and a lot of schools have been, or are being built. People are working hard to create community activities to fight loneliness which is often worse in a town than anywhere else. The integration of old with new is far from complete but the gap has narrowed a little.
Six pubs and five working men's clubs are available so if 'new town fever' hits you, I suppose you can crawl to the nearest boozer and get Brahms and Liszt, providing you are over 18 and have bread in your pocket.
The prices of private houses have risen fast (as everywhere) but council policy does not allow council tenants to buy their own council houses, despite modernisation and increased rents.
To conclude, this is a good place to live for young families with small children - not so happy for the old and working class teenagers.
Deliah