An interview with Dr Martin Cole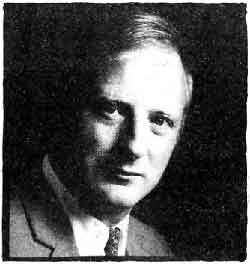 During the second week of May Durham students were treated to a showing of 'Growing Up, the controversial sex education film by Dr Martin Cole. Over 500 of Durham's 3,000 students turned up to the two showings, an exceptionally good attendance. About a fifth of this number stayed behind to discuss their reactions to the film. It was the masturbation and love-making scenes which caused the great controversy when the film was released. As a result of reactionary pressures Jennifer Muscott, who had taken part in the female masturbation scene, was discharged from the teaching position which she had held at the time. Two weeks after the showing of 'Growing Up' in Durham Dr Cole gave the following interview to Muther Grumble.
Growing Up
MG: Do you think you could say basically what the aims of the film were at the time ... when it was it produced ... it was five years ...
Dr Cole: If I remember rightly I wrote the commentary in 67/68. It was initiated by the observation that all the films which were currently being used in schools were terribly sort of middle class, patronising, patriarchal. All the time they were trying to avoid the subject which they were supposed to be talking about; namely sex. They were completely desexualised, there were no photographs, even the drawings were edited so that they weren't erotic at all. Terribly middle class, you tend to start off with a middle class mum holding a baby and end up with a middle class mum holding a baby, you know, the implication is that reproductive sex is good and anything else is bad ... and of course this is not the message that you want to give to young people. For young people it's essential that they can learn to accept their own sexuality for its own sake ... and so we made that film using photographic sequences, which after all is the logical way of going about it, really to do two things. Firstly, to provide information, which I think is important. I mean this is what the younger generation wants, they don't want values of an older generation. They want facts so that they can work out their own ideas which relate to their personalities in the context of whatever environment they happen to find themselves. And secondly, and probably more important, was this function of trying to normalise all forms of sexual activity. In other words one wasn't taking up a particularly partisan point of view, one was simply saying you must expect to be sexual, you mustn't be surprised if you are sexual, and in this way the ultimate pragmatic objective was ... would be to allow people to contracept before they got pregnant rather than afterwards, in other words all the advice from the Pregnancy Advisory Service and the councillor nursing home, you know, the abortion unit here, in that when you ask the girls, the unmarried girls, about their contraceptive history about 80% of them weren't using contraceptives, nor their boyfriends, on the occasion that led to this pregnancy which they want to terminate. And if you ask them when they'd ever used any contraceptives rather less than one half had ever used anything. So it's not a matter of failure of contraceptives, it's a matter of failure to contracept. And the reason for this is this over-romanticised idea of sex, the fact that the men happen to be living in a kind of dream world which arises out of a sense of shame which they have about their own sexual selves. They're unable to grow up. You know, if one was uptight about food, one wouldn't take indigestion tablets, one would feel guilty, and really it was a matter of opening up the subject and to initiate a dialogue ... you know, we had a large number of abortions last year. 126,000 legal abortions in this country. About half of those weren't married and about two thirds of that half could have been avoided by simple contraceptive measures.
MG: When the film was shown in Durham there was a great deal of discussion and a number of points came out. One of the points was that women in the audience considered that the film was ... well not the majority of women ... the feeling that males are superior came across to them. Would you subscribe to that idea, the idea that males are superior?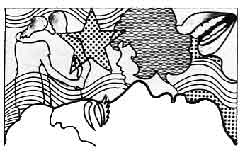 Dr Cole: No, no obviously, because the word superior is itself a value judgement ... Each sex has its own special areas of competence. No, I think that start was no more than simple, unalloyed prejudice on my part which came out in 1967 just as I felt. You see I came from a very ordinary, middle class, patriarchal home and it's taken me a bloody long time to throw this off, so I don't excuse it, I'm really ashamed of that. It wasn't put in intentionally, just as we left out any mention of homosexuality, this again was an expression of my own prejudice and this again ... these are mistakes that one makes. So there is no excuse. The only ... the strange thing that arises out of this of course is that depending upon the audience to which you show the film, if it's a young audience they're very conscious of that start, but if you show it to an audience over thirty it's the only sane thing in the film. In other words, it highlights the generation difference, when I showed it for example to the National Association of Headteachers they were horrified at the film, but what upset them of course was the masturbation sequences, which they saw as something basically perverse and inevitably, you know, evil. So my advantage, and disadvantage, is that I don't belong anywhere, I'm in the middle. I'm neither old nor young, I'm very square by tradition, by my social conditioning but I'm also rebellious because of course in Freudian terms I couldn't accept my father. So marrying up all these different forces has enabled me to have an intro, so to speak, into the establishment. I look like an establishment figure but on the other hand this is a camouflage for a basic resentment and anger, you know, at the way society has treated, not only myself when I was young, but of course many other people. So it's partly a personal statement that film and being a personal statement inevitably it is full of contradiction.
Male Brothel
MG: I noticed in the Sunday Times the other week it said there are plans to start a brothel with male prostitutes in Hamburg. Women's Lib are supporting this because they believe it's a move for equality. Would you ...
Dr Cole: Yes I would agree in principle that this would be a very good idea but in practice of course it's rather more complicated than that. You see, we've had a lot of publicity recently about the use of women in therapeutic clinics to help men who can't perform sexually, and this isn't really a charitable brothel where men can come along and jump on a bird and suddenly find all their problems going away, it's obviously much more complicated than that, one has to talk out the problem and it's only at the end that one may use this technique to enable them to perform in a practical sense. Of the letters we've had, we've seen several patients, some have been helped and of course some haven't. It's too early to find out the answers, but for every man who comes to us there is at least another woman who is also sexually inadequate, is not getting orgasms for one reason or another, is unable to perform sexually. But as yet culture has so severely conned women into believing that they're not sexual, you know, our western society has done this for a number of reasons, that women have not yet begun to think that they are losing out ... But in about ten years these women will begin to realise that they are losing out and then such a clinic, or of course a male brothel, such a clinic where there will be male therapists to help these women to relate sexually to somebody of the opposite sex, or somebody of the same sex for that matter.
MG: Seems to me that there's a great deal of difference between the clinic idea where people are doing something for a human reason, you know, consideration for the particular person who comes to them, rather than the commercial thing about a brothel where the people who go there are very much an object to each other. You're still distanced, mentally distanced and the money thing comes ...
Dr Cole: Yer, yer. On the other hand of course, if you buy sex this helps some people because you have a contract therefore you're psychologically free. You see, many men can't relate to women and one of the reasons why they can't relate to women is because they feel threatened by them; they're very, very frightened. If you pay money you're the boss, you buy so much time, you buy so much expertise or whatever, and then the contract ends. You can escape, whereas even in a clinic situation, you're making much greater demands on the individual ... The trouble is that the number of people who really sort of climb out of their problems as a result of using prostitutes as a learning situation is very small, because the prostitute herself is very uptight, she is very sexually inadequate, her hostility to males is so great, greater than the male's hostility to women.
Sex is Good
MG: It was said that the film was too mechanical and didn't deal with the problems of relationships. It told kids that masturbation and sex before marriage were quite all right without facing the fact that the upbringing which most kids get tells them something quite different. Well in a sense you've answered that - was any additional info intended to accompany the film and of course it was. But would you accept this, that you're transcending the stage where you are giving technical information, you're also giving values.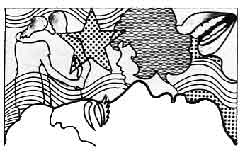 Dr Cole: Oh, inevitably. You cannot communicate in an ethical vacuum, you've got to have a point of view. However ... all the time if you read any sex education book there is always the insidious judgement made, masturbation is all right der, der, der, don't worry, perfectly all right - der, der, der, however if you do it to excess ... this kind of innuendo which creeps in and undoes all the ... I mean, what is excess? The average reader will think that perhaps he's masturbating excessively, is excessive once a week, once a day or 10 times a day? Nobody knows. So one simply makes a sort of straightforward statement - it is important, it is good, it is essential and any boy who doesn't masturbate is in trouble. You can say this for boys of course and almost get away with it but when you say it for a girl you're that much further behind because although there is very little biological difference between the sexes in this respect, culturally there's a big difference ... So, that was really what we are trying to do. We didn't talk about relationships simply because it wasn't a film about relationships. Mean, it wasn't a film about positions of intercourse, it wasn't a film about contraception or venereal disease; it was a film about growing up in a biological context. But this is the information which has been neglected, if you listen to the average sex educationalist he's always talking about relationships which really means, quote: "My kind of ethic". You know, respect your girlfriend, don't do anything till you know you love each other kind of thing which of course is so nauseous in its implications, it's really a very evil indoctrination ... When the growth of nursery schools and creches the children won't be traumatised as we're led to believe, it will be an alternative society, if you like, an alternative way of surviving and coping with one's drive. You see, the trouble is the adult wants two irreconcilable things: he or she wants to be wanted and wants to be loved, wants to have an exclusive relationship, wants to be demanding, wants to possess, wants to be possessed, but they also want to be free ... there is an element of irresolvability in the very nature of things. And this in itself is unacceptable to some people all the time, they can't bear to think that there isn't some kind of utopia, or ideation, or explanation so that you can write everything down - this is how things should be. You know, psychoanalysis, for instance, works on this principle; they have this concept of maturity. The mature person is one who, you know, went through all the Freudian stages perfectly normally, identified with the father and eventually kissed the girlfriend and they married and remained monogamous and they had synchronous orgasms and they had two kids, you know. And of course life is not like that.
MG: Recently it was stated that there are over 10,000 men waiting for vasectomy operations, male sterilisations; is enough being done to persuade men to take equal responsibility with women in matters of contraception, sterilisation ...?
Dr Cole: No, because it is a patriarchal society, as you know and clearly they are going to foster scientific research into contraceptive pills for women and not for men and I'm sure, even though it may be subconscious, the decision of pharmaceutical companies to invest N million £s into research is going to be for female contraceptive pills and not for men. But in fact we have seen a great upsurge in demand for vasectomy. At the Calthorp Nursing Home we run a clinic 3 nights a week, and we have a long waiting list, although in fact it makes no difference to one's libido it's very close to one's penis and therefore for somebody who's psychologically insecure they must be absolutely confident of their heterosexuality in order to go for the operation. So we all want contraceptives of course, this is what should happen, all contraceptives must be on the National Health Service if you're going to cope with this problem.
Happy Families
MG: What is your attitude to other forms of family life other than the nuclear family, i.e. communes, the extended family, polygamy?
Dr Cole: Communes, polygamy, extended family ... Well I think this is partly answered by what I said before; this is Man's attempt to be what we might call situational. He is trying to allow himself room to move, trying to work out the best solution for himself and clearly in any, I don't like using the word liberated society, but in any sophisticated society such experiments like this must be fostered and allowed to flourish because it's only in this way that you'll get social stability. You see in my view the most unstable society is the totalitarian one because there you're relying solely on the rule of law ... An open society is generally much more stable because the components of that society are being themselves ... The only problem here in our society is that we don't really know enough about children and how they will benefit, I mean in a kibbutz where although we've got information, and the information tends to say that the child will be less neurotic but also less obsessional, we just don't know what kind of children we're going to produce. You know, you do need an element of obsessional behaviour unfortunately. You need an element of unresolved conflict in order to go on and be creative. But I somehow feel we're always going to have enough obsessional behaviour to ... You know, I'm not really an intellectual, I tend to adopt a somewhat simplistic philosophy. My concern is simply to cope with the social problems which confront Man in 1972. I'm not terribly certain what's going to happen to homo sapiens in the next century ... You know, there is a great risk that you simply defer action because one is unsure. Now I think for the next twenty or thirty years we have so many things to do without really worrying too much about long-term repercussions - perhaps ultimately it's up to someone other than myself to try and become, you know, an ideologist, to try and work out the long-term implications.
MG: I doubt really whether it's fair to ask the question but somebody said to me when they knew I was coming to see you that since you've been married 3 times are you a good person to advise other people about relationships.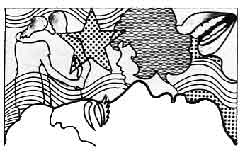 Dr Cole: Well I'm glad you asked it because I think it is very relevant. You see I was brought up in a very strict way and so therefore I am basically a puritan and I'm adopting my attitude not out of a basic biological need for myself but simply as a reaction, you know, against the intransigence and the ... you know it's almost an angry reaction against the blindness and heavy handedness of a society which was trying to bully and dominate and suppress the sexuality of youth and myself in particular. So in one sense, having gone through these crises myself, having taken a long time to grow up, I would simply say that one is in a position to have a great sense of empathy with other people who are also confronted with these problems. But even then, if that wasn't admissible as evidence so to speak, I would say that you don't really judge people by their psycho-dynamic which makes them do such and such a thing, you measure them by what they do and it's as simple as that and in Birmingham at least, we've had a measure of success with the Brook Advisory Centre, the Councillor Nursing Home, and the Pregnancy Advisory Service in the Institute, and these are simply institutions which have been set up to do a job. And whereas I'm quite happy to talk about my marital history and so on, in one sense it's not really relevant. But certainly I believe that one has to go through a problem ... somebody once said - you have to get your hands dirty before you can understand.
Sex Institute
MG: Could you say more about these institutions that you are involved in?
Dr Cole: Yer. Well, when I first came to Birmingham I set up the Abortion Law Reform Association in Birmingham and eventually was elected onto the executive committee of the London group and as you know, as a result of our activities the Medical Termination of Pregnancy Bill became the Abortion Act in 1967. On the first day the Act came into operation we opened the Birmingham Pregnancy Advisory Service which was simply concerned to refer patients who were unwilling to be pregnant onto the National Health Service or a private nursing home depending on, you know, how much money they had whether they could be accepted. Out of this grew the Calthorp Nursing Home which is the abortion unit in Birmingham, meanwhile we'd opened the Birmingham Brook Advisory Centre which was a conception clinic exclusively for the unmarried, finally the Institute for Sex Education and Research which made the film 'Growing Up', which has made another film since then and we're doing some research. In other words, it's essentially information, education, research and therapy.
MG: Was there much opposition to your suggestion to vaccinate all kids against VD?
Dr Cole: Well a lot of nonsense is talked about VD of course, it's not very serious, syphilis is so rare that most human beings have never seen a case, gonorrhoea is admittedly growing very rapidly but, you know, having had non-specific urethritis and laryngitis, then I would much sooner get NSU, or gonorrhoea if it is the same thing and I think it is, than laryngitis. You can be ill for a week if it's a severe case. In other words, because it's a sexual disease we've gone all uptight, we've been able to eliminate whooping cough more or less, measles, polio, simply by devising vaccines and although it's immunologically rather more difficult to devise a vaccine against gonorrhoea, we are reading now that in Canada and America they are making great steps forward. This is the only way to control the problem. In other words, society in this country, medical society, the medical establishment, have not used the normal methods of preventative medicine to control the disease, which are open to them, simply because it's a sexual disease. And although it would be denied most strenuously consultant veneriologists unconsciously want gonorrhoea because of course this is the last deterrent to sexual freedom, or they look upon it this way, and they've got to have it otherwise, you know, the floodgates are open.
Wake Up!
MG: Are you very aware of all the political shockwaves the film has generated?
Dr Cole: Probably not, no. I know the Director of Public Prosecutions took three months to decide whether to take legal proceedings or not, and in the end he wrote and said, in a very sort of ponderous way, I have decided not to take legal proceedings against you under the Obscene Publications Act; however, should it come to my notice that this film is shown to school children I will have to reconsider my decision. Well, I mean it's so laughable that he or his advisers should take himself so seriously and regard that film as being politically dangerous ... I really don't believe ... Perhaps that was the success of the film, it was just respectable enough to survive; if it had been a little bit more extreme then they would have got me, rightly or wrongly, I mean I'm sure I would have been acquitted in any court, but nonetheless it could have been a bit difficult, but it was just respectable enough, it was walking on a tightrope. This was its success but it was also its failure and it is once again this compromise, which, you know, dictates what one must do. Also I think my motive was pretty obvious, you know, I wasn't concerned with trying to overthrow society, I was simply concerned to put a stick of dynamite up its arse. It isn't quite the same thing.
(This interview has been edited because of lack of space - Alan)
Birmingham Pregnancy Consultation Service
This non-profit making organisation will function to provide advice and practical help for those who are distressed as a result of becoming unwishingly pregnant. As always every effort will be made to obtain help in the NHS but if this is impossible then the patient will be referred to the most conveniently placed nursing home for medical advice. Naturally for those patients living in the West Midlands this will almost certainly be the Calthorpe Nursing Home where a termination of pregnancy is available for £56.
Pregnancy testing 75p
Advice and counselling
200 Hagley Road, Edgbaston, Birmingham 16 - tel 021 454 2035