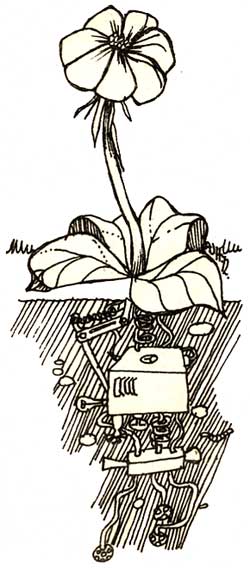 Latest mammoth undertaking of the Alcan whizz kids is the purchase, as an estimated cost in excess of £1 million, of 5,500 acres of farmland surrounding their smelter plant at Lynemouth, Northumberland, to "demonstrate its faith in its fume control system by carrying on a normal farming operation as a profitable business venture".
It is difficult to believe that a company with an annual turnover of several millions should take an interest in getting back to the land.
One wonders if this action is unconnected with a strong lobby from Northumbria Farms Ltd (part of a Swiss based consortium) who claim that pollution and fumes will affect crops and livestock within a 10 mile radius and would be "particularly harmful to children".
Could it be that the directors of Alcan were not spurred on by a desire to walk furrow and field but that they just didn't want people to know when the cows, sheep, rabbits etc begin to snuff it in a horrible and lingering manner - makes ya think. Alcan Home for Old Animals Pie Company perhaps?