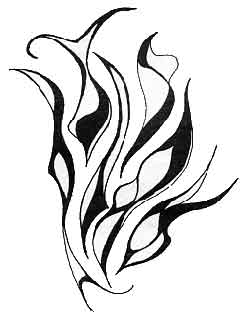 The kiss of the sun for pardon
The song of the birds for mirth
One is nearer God's heart in a garden
Than anywhere else on earth.
Originally I intended writing an article on Organic Gardening. But after careful thought I've decided that the best thing I can do is recommend some books and also mention one or two things that helped me.
BOOKS Encyclopaedia of Organic Gardening - J I Rodale. All you need to know, from compost to cabbage.
Grow your Own Fruit and Vegetables - Lawrence D Hills (Faber and Faber). More detailed than the above. One of the best books on organic gardening.
How to Enjoy your Weeds - Audrey Wynne Hatfield. Learn all about the weeds you are bound to have in your garden or allotment, how to use them for food and medicine and to grow better vegetables.
If you want to grow your own pure vegetables then get an allotment. Join both the Henry Doubleday Association and the Soil Association. Both need supporting and will give you lots of information about organic gardening. Learn about the way insects / plants support each other. Everything has its place. The secret is knowing the balance.
Love your plants. Plants grow best in a loving environment. Do it slowly. Growing vegetables and flowers brings you closest to that energy that is all beings. In a world full of plastic illusion, aggression and false values, growing and gardening is something totally real. Trust the force that flows through seed, root and shoot. Plants have been on this planet aeons longer than man.
Though books can teach you about growing, the best way to learn is to help things grow and to talk to others who are into growing. If anyone wants to talk about growing organically they can contact me at 51 Larkspur Terrace, Jesmond, N/cle. (Phone: 811876)
Gordon