Recently five men appeared before Newcastle Crown Court under charges of Buggery, Attempted Buggery, and Indecent Assault; another three cases are still to be heard. All the cases were resulting from information discovered during investigation of the Town Moor Murder.

On different occasions during 1971 each man had had homosexual relations with the same youth, who was at that time 15 years old. There would have been other men but after one year no charges can be brought. Care proceedings are in hand for the youth in question. Prosecution of the men, all responsible members of society with good jobs, was based on their own admissions and all pleaded guilty.

It was established from police evidence in court that there was no question of corruption and that the boy, then a shop assistant, was not only willing but had sometimes taken the initiative and was well known by homosexuals in the city. Each man when interviewed by the police readily admitted the offences and had been most co-operative. None had known he was under sixteen.

The most important aspect of the case is the view held by the law on the subject of homosexuality.

All were subjected to psychiatric reports and will be receiving treatment in the future. The judge said to one man, "I am not going to make it a condition that you have psychiatric treatment as I know you want to be cured."

A GLF member has said to me, "I have always been gay and I lead a perfectly normal life. I certainly am not mentally ill and in need of being cured." Right on!

Also in court, such things as this, from a probation officer, were said. "He leads a confused and sheltered life and would like to assert his masculinity but does not know how to go about it." Who needs to and with whom, one wonders.

In sentencing, the judge, looking very masculine in his red robe and long grey wig, said, "Due to the very unusual circumstances of this case, I shall not send any of you to prison but no-one should think that homosexual offences on boys and young men are not a very serious matter."

Two were sentenced to two years probation, one to three years probation, one to six months in prison suspended for two years, and one to twelve months in prison suspended for two years. The judge said, "You all run a very serious risk of you do this again." All but one must pay costs.

Had the boy been over sixteen but under twenty-one, the charges would still apply but to have it off with a girl over sixteen is all right. What the law says, in fact, is that two men, over sixteen, however much they desire to, and however willing, cannot have it off with each other but can have it off with as many women over sixteen as they like.

The men involved in this case suffered mental strain as a result of possible repercussions with their jobs, families and reputations.

The Gay Liberation Front exists to try to solve this problem but they need more people to support them. Above all they need gay people who feel they can come into the open, without being affected by personal repercussions, and fight against the injustices put upon them.

I hope our gay brothers 'n sisters succeed in being accepted by the law as soon as possible.

Don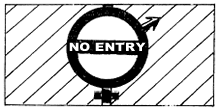 There are over 2,000,000 homosexuals in Britain: that works out as one in twenty of the population. You must know at least one without realising it. This is a pretty big minority, for which there are no organised meeting places except the 'gay bars': such places usually only tolerate gay people in exchange for beer at up to 30p a pint (Eldon Grill) or strict adherence to the management's ideas of dress and conduct (Royal Turks).
Homosexuals are forbidden by law to be introduced to one another, to show affection in public, or to make love unless both are over 21 (never in Scotland, Ireland, the Armed Forces or the Merchant Navy), and are compelled by social pressures to hide their natural selves, especially from their closest friends, relatives and employers. This double life imposes terrific pressures and stresses, leading to consultation with unsympathetic psychiatrists who recommend "aversion therapy", which is now known not to work, and which may lead to severe personality disorder.
Gay Liberation Front now exists all over the world, and tries to alleviate these problems by bringing homosexuals together, free from the atmosphere of rip-off bars and the pressures of society. We demand to be accepted as a contributing part of society, with no reservations.
Right on.
Chris'n'Eric - North-East GLF